COME AND JOIN THE FUN
Sunday, 21 October 2018
Marrickville's annual street festival will be held this Sunday, October 21st. A fun day for all the family, the festival brings together the diverse cultural melting pop of, art, music, food and entertainment that this vibrant suburb has to offer.
Join us at the Marrick & Co Sales Suite where we will be celebrating with fun activities and workshops for all to enjoy throughout the day.
Sunday 21 October 2018
245 Marrickville Road, Marrickville
---
PROGRAM OF EVENTS
---
10:00am - 10:45pm
Face painting and kids author talk
Explore the hilarious, disgusting world of the smash hit book series The Turners. Award-winning kids' author and TV producer Mick Elliott shares his tips for creating outrageous characters and stories.
Mick Elliott is an author, kids' TV producer, scriptwriter, illustrator and mischief maker. For nearly two decades he ran the creative department at Nickelodeon Australia, producing shows such as Slime Cup, Camp Orange, Slimefest, The Kids' Choice Awards and Play Along With Ollie. His smash hit book series THE TURNERS was nominated for an Aurealis Award for Best Children's Book and features on the Premiers' Reading Challenge.
He is currently writing and illustrating a brand new book series titled Squidge Dibley Destroys The School which will be released by Hachette in 2019.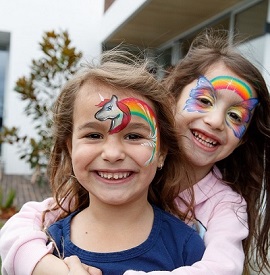 ---
11:15am - 12:00pm
Adults' author talk
James Jeffrey, author of My Family and Other Animus, talks about the perils and pitfalls of laying your life bare and how humour became his guide through a calamitous upbringing filled with madness, vendetta, daftness and acts of love.
James Jeffrey is a columnist and sketch writer for The Australian. In his book My Family and Other Animus. James builds on his Home Truths column to create an ode to family life, in all its glorious mess and chaos. It explores the educational experience of instability as it guided Jeffrey through life, marriage and parenthood. He himself has two children, with his wife in Sydney.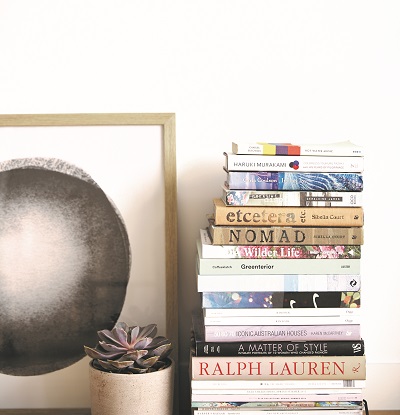 ---
12:30pm - 1:15pm
Interior styling workshop
Interior stylist and author Emma Blomfield explains how to apply the five elements of decorating to create a beautiful home and solves your decorating dilemmas. Bring photos of a room, your home, floorplans or even a real estate link and Emma will offer her expert advice on how to style it up a storm.
Emma Blomfield has been obsessed with interior design and decoration since forever and loves nothing more than sharing tips with fellow obsessives. Her first book, 'Home. The Elements of Decorating' sold out in weeks and she's busy putting the next one to bed.
Emma's goal is to take the hard work out of decorating so everybody can enjoy the pleasure of a beautiful home. Her eDecorating service is a must for anybody who's short on time and budget.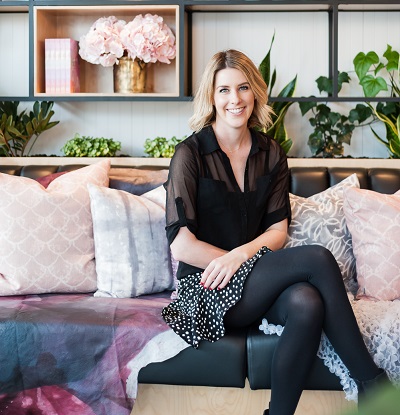 ---
1:45pm - 2:45pm
DIY honey workshop
Maya Sunny Honey's DIY workshop is a hands on and immersive look into the exciting world of honey harvesting and beekeeping.
The legendary Maya Sunny Honey is a 100% raw honey range, handcrafted wholly by Andrew Wyszinski and his hard working bees from Mudgee, NSW. Andrew's passion and inspiration for bees started at a very young age in the country-side of Poland, where he would learn and help his parents on the farm.
Maya Sunny Honey believes honey should be enjoyed in its most pure form, allowing full benefit of its nutritional properties. By working closely with his hives, Andrew and the Maya Sunny Honey team are excited to share their passion and knowledge of bees with everyone.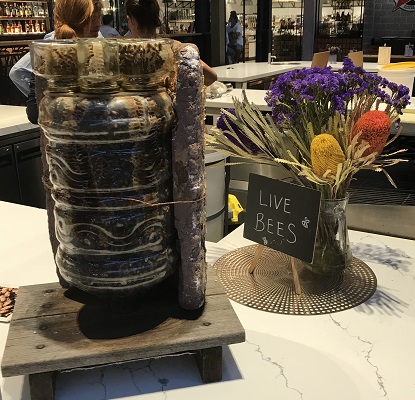 ---
3:15pm - 4:00pm
More about Marrick & Co
Learn more about Marrick & Co from Mirvac Design's Kim Bazeley, one of the talented architects behind this exciting new community precinct.
It is no accident that Marrick & Co incorporates many of the elements that are prized in the inner-west. The design team, including Kim, all live locally and have imbued Marrick & Co with many of the fine details that they love about their home turf, creating a truly authentic and unique residential community.